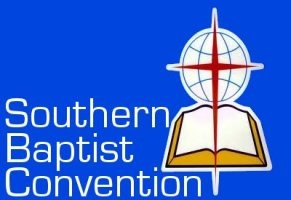 A motion was made from the floor of the SBC annual meeting this year to discipline a Southern California church.
This might sound like an odd motion, but upon understanding the reason for the motion the action might be warranted.
This particular church, The New Heart Community Church, in La Mirada, CA, based on the leadership of their pastor has decided to affirm homosexual behavior.
The move came after the pastors' son revealed in a video that he was gay. The pastor then told the church that he had decided to support his sons behavior and lifestyle. The church decided to support their pastor and change church policy rather than adhering to biblical truth. 
This is important because this is the first instance of a southern baptist church endorsing homosexuality. While SBC leaders like Russell Moore and Albert Mohler daily call on SBC churches and Christians to engage culture without compromising biblical truth, this church could become a rally cry for homosexual activists. Activists will use this instance to further deceive Christians into believing homosexual behavior is compatible with biblical doctrine; though nothing could be further from the truth.
The question now becomes how the SBC will handle this matter. If not handled properly the SBC will appear to be the angry, red-faced "haters" often portrayed in the media; the type of Christian image Mohler and Moore are seeking to destroy.
If not handled properly the efforts of Mohler and Moore will be harmed. These men don't seek to change doctrine but seek to teach Christ followers how to engage their culture with the light of the gospel; a much needed skill. Cultural engagement has become a major emphasis in the Southern Baptist Convention in recent years, thankfully, due in large part to the efforts of men like Mohler and Moore.
But activists will use whatever the SBC does regarding this church to rally support against Christians and the SBC in particular. So the SBC will need wisdom in dealing with this sensitive matter.
The fact remains that the SBC needs to do something. It's not merely that SBC policy and doctrine says that homosexuality is sin, it's that the bible calls homosexual behavior sin. Even if the SBC changed its position on this issue, biblical truth remains the same. Since SBC doctrine and policy adheres to biblical truth, anything other than the belief that homosexual behavior is sin stands in opposition to official SBC policy and doctrine.
For this reason the SBC is now faced with a situation it knew would eventually happen but nonetheless requires sensitivity and wisdom.
I had a chance to talk with Dr. Russell Moore about this situation while at the SNC annual meeting in Baltimore. I asked Dr. Moore if the convention would address the church or seek discipline of any kind. I asked in part because a formal motion made by one of the attending messengers was rejected. I was curious about this and thought it must mean something either had already been done, or would be done soon. So I asked Dr. Moore for clarity.
Dr. Moore said the convention would not need to address the situation because "the church, by their own actions, has broken from SBC doctrine and covenant," and has essentially removed itself from SBC membership in doing so. That makes sense. But I was also concerned about the media and how they would seek to use the story to twist biblical teaching and cast the SBC in a bad light.
Dr. Moore agreed, "that was my concern as well." To our surprise, as Moore stated, "it hasn't happened like I thought. There really hasn't been the media push like I thought would happen. The only concern is if the media jumps on the pastor's narrative as a father and uses it."
These answers make sense. the SBC is carefully treading these waters that men like Moore knew, eventually, would come. Rather than attacking and making a big media spectacle they are wisely taking a low-key approach aimed at showing the church resolved love. this does not mean there is any hint of departing from the biblical position regarding homosexuality though, as Dr. Moore made clear.
"There is no wavering on this issue among southern baptists. That's not the issue. The biblical position is clear and southern baptists remain committed to the belief that homosexual behavior is sin."
There is no question that SBC leaders like Mohler and Moore are committed to standing for biblical truth while lovingly engaging those struggling with homosexuality. These men seek daily to clearly teach the biblical truth regarding homosexuality in order to shine a light on the Gospel of Jesus Christ. In a culture that is increasingly hostile to Christians and biblical teaching I am thankful for leaders like Dr. Moore and Dr. Mohler that stand firmly rooted in the Gospel despite overwhelming pressure.
One thing is for sure, this is not the last time a Southern Baptist church will face the issue of homosexuality. For one church it seems to have inflicted a fatal wound. Prayerfully other churches will find a way to stand firm while engaging lovingly.