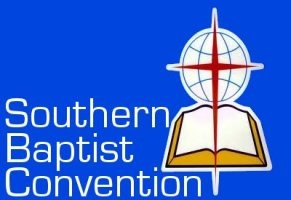 I was privileged to attend the Southern Baptist Convention's annual meeting in Baltimore, MD this year as a messenger from my church in West Virginia. This was my first convention meeting and I was not sure what to expect. To be honest, I was afraid that I would feel out of place among a bunch of older, traditional pastors that don't like the ESV, drums and worship music, or have any idea what small groups are for.
I couldn't have been more wrong.
What I found was a large, very mixed group of pastors that range from long-tenured, traditional, full-time pastors to bi-vocational church plant pastors with a few years under their belt. It was awesome.
I saw more hipster pastors wearing blue jeans and trendy glasses than I ever thought possible at at SBC event. With full beards that would've made Spurgeon proud there was an enormous number of young, modern, outside-the-box thinking pastors and their wives (and families) in attendance.
Some of the leading southern baptist pastors that you would not necessarily know were SBC pastors were present to share their insight on reaching the younger generations. Men like Matt Chandler and David Platt spoke along side Russell Moore and Albert Mohler. It was a beautiful contrast. 
After a couple of days I was inspired, refreshed, and encouraged to go back to my church and continue on the path God has laid out for me to reach my community; especially millennials and the younger generations. As I walked away from the convention I had a few reflections from my time in Baltimore that I wanted to share.
1. This ain't your daddy's Southern Baptist Convention. The days of old, white guys in suits with Bible's big enough to choke a mule are gone. The SBC is younger, tech-ier, and dressed in blue jeans and flip flops. Yes, plenty of guys wore suits, but bow-ties were prominent. The old ways are dying as the focus shifts to Gospel-centric methods that don't include dress codes. It's a good shift for the SBC as we seek to engage our culture.
2. If you don't like hipster church planters find another denomination. The SBC is finally catching on to the fact that church plants are more effective at reaching the lost. Many unsaved, unchurched people won't go to a church building, but they will go hang out at a house, school, or theater church. So church planting has become a major emphasis and I couldn't be happier.
3. Old, dying churches are being revitalized. Those old churches that refused to change and adopt modern methods of sharing the Gospel are being revitalized. Once they got to the place where closing the doors was a real possibility, the SBC partnered with church planters, or other pastors to help revitalize them and bring them back to life. That's a good thing. That shows a concern for a multi-generational church that I thought was missing.
4. Biblical truth and cultural engagement are not enemies. More than one of the leading SBC pastors shared stories of standing on biblical truth while engaging their culture. This includes stories of reaching out to post-abortive women without supporting abortion, reaching homosexual and transgender persons without affirming their lifestyle, and reaching out to drug addicts and alcoholics without supporting their substance abuse. For those churches and pastors afraid that engaging culture will cause a loss of biblical fidelity, think again. The SBC and some of their most "successful" churches have proven that cultural engagement is vital to growing a healthy, thriving church. But it doesn't mean losing our biblical identity.
5. Small groups are a must. I've known this for years. But some churches are still hesitate and resistant to implementing small groups. Why, I'll never know. But the SBC made it clear that in order for a modern day church to effectively teach their congregations they must develop small groups with a purpose. Allowing people to do life together through small groups has become so essential to effective ministry that churches refusing to consider this option will continue to shrink. Think small. Think groups. Think life.
There's some of my key observations from the convention. I hope they are helpful. If you want some other very pointed observations you can check out the two articles by Thom Rainer posted below. Between the two articles Rainer lists 20 observations that were, for the most part, spot on and worth noting.
All in all I was encouraged and thankful that I had the chance to attend. I hope the seeds planted at this convention begin to bear fruit across the world that can be easily seen at next year's convention.
Ten Observations on Day 1 of the SBC Annual Meeting