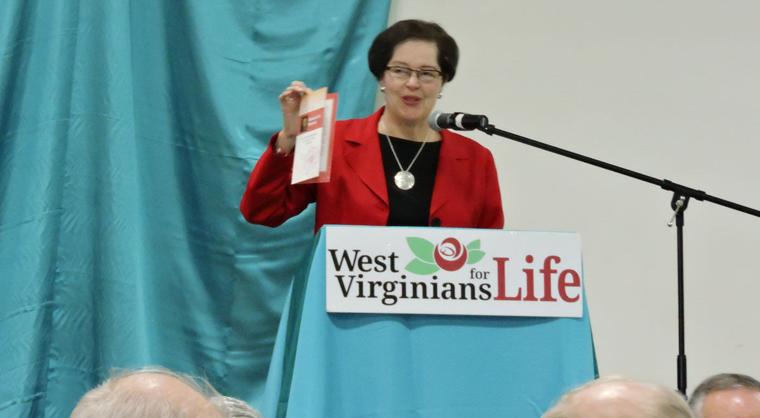 Lawmakers in West Virginia's legislature are hoping to continue moving forward after last year's powerful pro-life statement. When Gov. earl Ray Tomblin vetoed a bill that would outlaw abortions after 24 weeks – when it is well-known that unborn children can feel pain – the legislature overwhelmingly voted to override his veto and pass the bill into law. Now, they are hoping to accomplish a similar outcome with a similar bill.
The Unborn Child protection from Dismemberment Abortion Act (S.B. 10/H.B. 4004) seeks to make dismemberment abortions illegal.
In the wake of the undercover videos showing how Planned Parenthood daily tears unborn children apart in order to sell them for body parts, West Virginia lawmakers are seeking to ban the practice. The undercover videos, released by the Center for Medical Progress (CMP) shocked the nation as they showed various Planned Parenthood executives discussing their regular practice of tearing unborn children apart in order to harvest organs for sale.
Knowing that at least two abortion clinics are in West Virginia – one in Charleston and one in Parkersburg/Vienna – and that they are associated with Planned Parenthood; it is reasonable to assume that the barbaric practice is taking place in our state. While we claim that "Mountaineers are free" we are subjecting our most vulnerable and helpless citizens to a practice that isn't even done to violent criminals in our prisons. In fact, it's interesting to note that should such a practice be done to animals there would be a public outcry so quick and massive that the media couldn't contain it.
And yet, a torturous and barbaric practice is taking place against unborn children and hardly a whimper can be mustered. Until now.
Our lawmakers have begun the process of stopping this cruel death sentence with the introduction of a bill that would ensure no unborn child can be torn apart for body parts. West Virginians for Life president Wanda Franz recently told LifeNews why this bill is needed:
"We need to eliminate this practice that could lead to the sale of baby body parts wherever that may occur. Passing this law would prevent abortionists from doing the type of abortion that allows them to harvest baby body parts as described in the undercover videos."
And lead sponsor Delegate Lynne Arvon commented:
"This is a commonsense follow-up to what we've seen in our country with Planned Parenthood this past year. I'd like to see our state continue moving forward from what we did last year to protect West Virginia's babies."
I would encourage everyone to contact your elected lawmakers and urge them to support passage of this commonsense bill to protect unborn children. The reality that unborn children are being torn apart limb from limb is beyond the pale; it's a truth that should grieve our hearts. This bill will put a stop to that barbarism and ensure that unborn children will never face such torture again.
This bill will further make it harder for abortionists to sell aborted baby body parts for money. The fact that such a practice is happening should equally grieve us and motivate us to take action. Can you spare 5 minutes to let your lawmakers know you want them to support this bill?
Use this link to contact your state senator
Use this link to contact your state representative