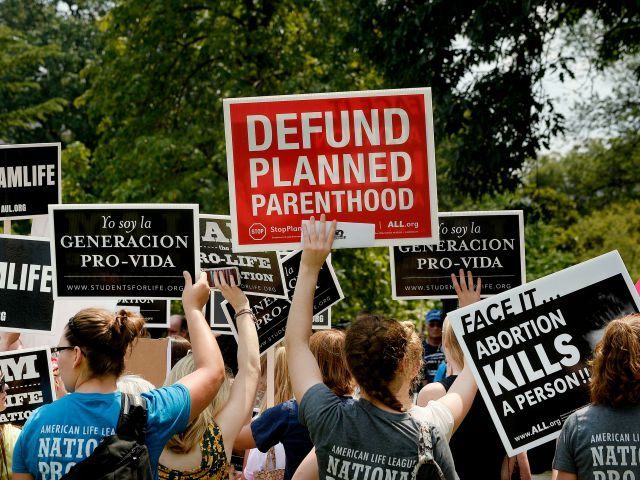 A newly released video by The Center for Medical Progress (CMP) reveals the deceitful accounting tactics used by Planned Parenthood to profit in the sale of aborted baby body parts. The video (posted below) shares a conversation between CMP investigative journalist David Daleiden and a Planned Parenthood Director of Research Melissa Farrell.
The accounting gimmick used involves using dual invoices and subtle phrasing in order to charge extremely high prices for "specimens" that cost Planned Parenthood virtually nothing. This means Planned Parenthood was making a great deal of profit on each "specimen" it sold; a practice that is blatantly illegal. A recent article shares some detail:
"Daleiden says the system of accounting gimmicks and dual invoicing for "consent" payments in place of fetal specimens that Melissa Farrell describes in the video bears a striking resemblance to invoices submitted by Farrell on behalf of PPGC to the University of Texas Medical Branch in 2010 and 2011. In these documents, obtained through a Public Information Act request, two PPGC invoices for the exact same billing period charge $25 per "Consents obtained," with a total quantity of 32, and in the same time period charges $150 per "Consent payment" for a smaller quantity of 25. This is consistent with a scheme where Planned Parenthood charged $25 to consent abortion patients to supply fetal tissue, and then charged another $150 for each usable fetal specimen that UTMB could procure."
Watch the video below and see how Planned Parenthood officials spin things in order to try and get around federal and state laws that make selling aborted baby body parts illegal. The fact that they broke the law and seem so cavalier about it shows their callousness for the unborn. Let's hope their atrocious actions continue to be brought to public attention and that they are brought to justice.
If the video below doesn't appear automatically, please refresh your browser.